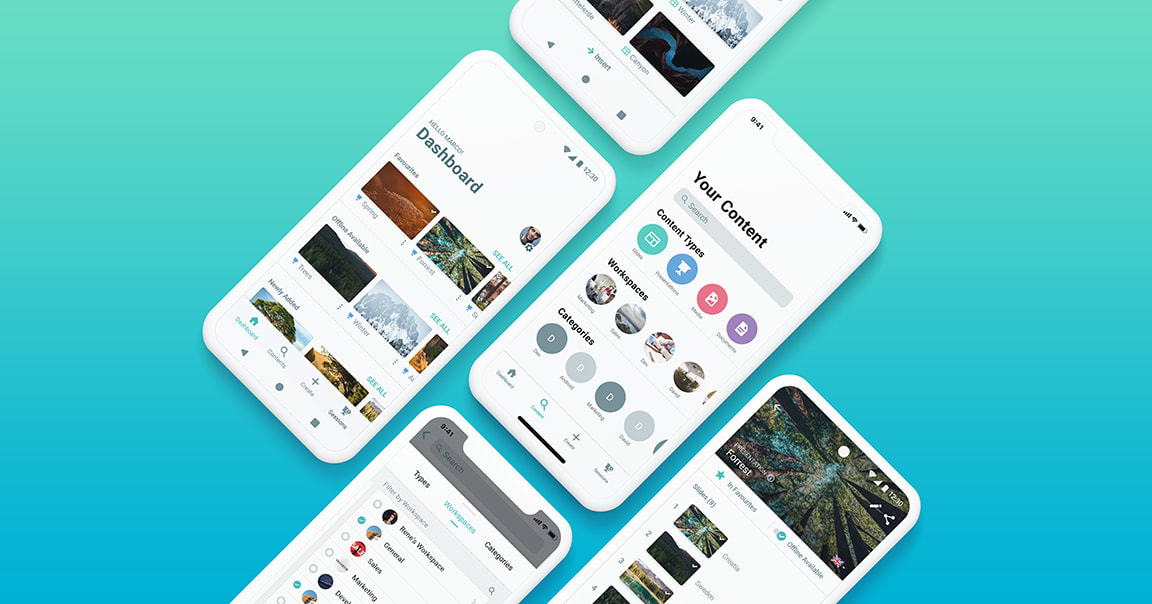 presono Viewer is the mobile companion app for the full version of presono.
With presono Viewer it is possible to show presentations &amp slides right from your smartphone as well as upload photos and create presentations from existing slides. New Slides can only be created in the web version or desktop App.
At the time of writing this entry the design you can see below is not yet fully implemented on both Android an iOS.
The current Versions can be found here: App Store for iOS &amp Google Play Store for Android
presono viewer - 2019
Interface Design for the Android & iOS Version of presono

UI/UX Design

presono.com
Take a look at other Works!